Our Clinical Philosophy
Designed by industry-leading experts, our care philosophy is rooted in clinical excellence.

We believe all students, regardless of their age, race and ethnicity, gender and sexual identity, religious association, ability, socioeconomic background, and worldview, deserve equitable access to quality mental healthcare.

We take an evidence-based, whole-person approach to care, understanding that each student requires personalized attention to achieve the most optimal outcomes.
Our Clinical Leaders
Our model was designed by some of the brightest minds in our country's university mental healthcare system, coming together to build something new.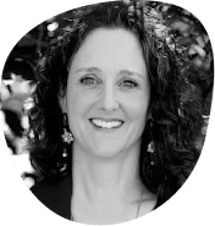 Nora Felpausch, MD (she/her)
Medical Director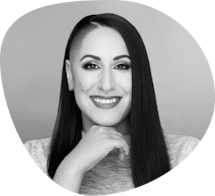 Carla Chugani, PhD, LPC (she/they)
VP of Clinical Content and Affairs
In-House Provider Network
Mantra Health has built an in-house team of clinical providers, all of whom are screened for and trained in telehealth best practices, campus-specific protocols, and crisis management. Our care is tailored to the student population and their specialized needs, which is why we've built a diverse team of providers with unique specializations, including anxiety, depression, grief, trauma, and substance use, among others.
88%
of Mantra providers are happy in their role.
81%
of Mantra providers see themselves growing and developing their career here.
8.9/10
the average rating patients gave their providers when asked if they were a good match.
We prioritize diversity, equity, inclusion, and belonging
All clinical providers aim to recognize their own biases, acknowledge the diverse needs of their patients, and take a culturally-informed approach to the patient-provider relationship.
---
We collaborate across the full spectrum of care
Our clinical leaders, care navigators, and partner success team members engage in daily communication with virtual and in-person providers to ensure that all receive the resources, tools, support they need to excel.
---
We center our practice around clinical excellence
We use evidence-based best practices to build our own clinical and crisis response protocols, making it easy for providers to assess, diagnose, and treat students and ensure that the highest quality care is delivered to every campus.
Interested in Partnering with Us?
Featured Providers
Karla Shaw-Ahishakiye
Psychiatric-Mental Health Nurse Practitioner-Board Certified, New York
Karla Shaw-Ahishaye is a Board Certified Psychiatric Mental Health Nurse Practitioner, with years of experience as an RN and NP. Her expertise is in adolescent and adult psychiatry & she specializes in ADHD & mood disorders. Karla welcomes the collegiate population, fully understanding the challenges & expectations during this time. Her approach to care is patient-centered, and she believes this is achieved when the patient and provider work together to create and maintain treatment goals.
Areas of speciality include:
ADHD & Mood Disorders
Want to Join our Provider Network?