Our mission is to democratize access to evidence-based mental healthcare for all university students through an integrated approach. We believe that by supporting providers and reducing administrative burden, counseling centers can focus on care quality.
Meet a Few of Our Providers
Our providers focus on holistic, evidence-based treatments for the young adult population.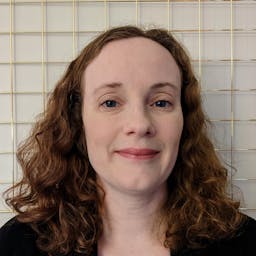 Sarah Barrett, LCSW
"Working with Mantra Health is a fresh of breath air after community-based practice for the past 20 years! As a LCSW and a therapist, being able to utilize technology to deliver services via telehealth allows me to help more people in a way that works well for them--and provides me with flexibility in my schedule. Mantra has been an innovator in this area and using their technology is incredibly easy, for me and for the clients we service. The support from administrators, the collaboration with universities and colleges, and the clinical consultation creates an approach where I am a valued member of a team."
---
Why Join Mantra
At Mantra, we keep the focus on the care of our patients, while improving provider satisfaction in their worklife through technology and patient support.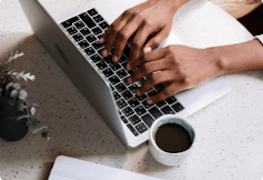 Seamless, integrated practice management system.
We offer a user-friendly, all-in-one system with everything you need in one place. At Mantra, you'll be able to conduct your video appointments, message patients, document your notes, and collaborate with other professionals all within the provider portal.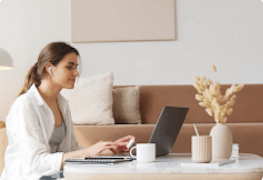 Administrative support.
By joining our provider group, you will have access to a support team to help with administrative tasks, like insurance billing and scheduling, and patient engagement to ensure nobody falls through the cracks.
Practice anytime, anywhere.
We do not impose strict schedules in our group. Our providers are able to practice at any time of the day, regardless of where they are located.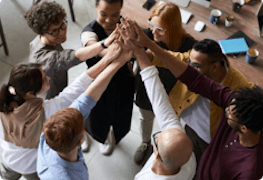 Commitment to diversity.
Our aim is to dismantle stigma centered around mental health and to support an approachable, inclusive community for providers and patients alike. We recruit from a variety of local and national diverse mental health professional groups and integrate cultural competency into our onboarding process.
Our commitment to improving provider work satisfaction.
Although our main focus is to improve access to quality mental health care to improve patient' wellbeing, we also work to improve provider satisfaction by creating a supportive and empathetic community of leadership and peers. 
Our goal is to improve awareness around the increased rates of provider burnout in today's mental health space and practice what we preach in our own Provider Group.
Provider burnout in counseling centers due to COVID-19:
Implications and recommendations for improving work satisfaction and overall wellbeing.
Download our white paper on provider burnout.
loading...
Mantra's commitment to diverse care
We intentionally develop our provider network to address cultural sensitivity around diverse communities.
Mantra is committed to serving and supporting diverse patient populations through the unique mental health challenges they face. That is why we maintain at least a 50% representation of providers from diverse identities to better meet the needs of patients across the US.
By joining our provider group, you will practice alongside like-minded individuals who are passionate about improving mental health care access and quality. Each provider is assigned a patient support team member to make sure they have adequate resources to focus on providing optimal care. We also partner with a variety of higher education institutions, allowing you to work with a diverse caseload. As a school's dedicated provider, you are guaranteed a deep level of collaboration in the care of your patient by integrating with the on-campus team.
Collaborate with institutions like: