Event
Supporting Student-Athletes: Care Collaboration Across the Campus
SEPTEMBER 21, 2022
2:00PM ET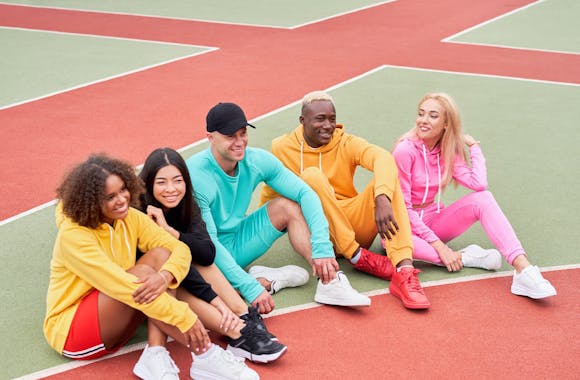 ---
In order to best serve student-athletes and increase access to mental health care, faculty, staff, and administrators must come together to implement campus-wide solutions. In this webinar, we cover the ways in which counseling centers and athletics departments can collaborate more effectively, how to build more natural referral pathways, and how to engage in more meaningful conversations around student-athlete mental health.
What we discuss:
Considerations for building effective partnerships between athletic programs and counseling centers
The unique needs of college athletes as well as the barriers they face in accessing care
Challenges faced by the campus counseling center to meet the needs of all students
Existing models of care that best support college athletes
Best practices in building referral pathways
We know student-athletes are in need of more comprehensive support and greater access to mental health resources and services, but this is only made possible when we equip campus leaders with the right tools, resources, and programs to be able to identify mental health needs, respond appropriately, and connect student-athletes to the right type of care at the right time.
Access the recording – and follow us on LinkedIn, Twitter, and Facebook to learn about our next webinar.

Ari Miller, M.A., LPC, Assistant Director, Student-Athlete Mental Health & Performance, Johns Hopkins University
Ari Miller joined the Johns Hopkins staff in August 2021 as a licensed mental health therapist at the Counseling Center and the Assistant Director, Student-Athlete Mental Health and Performance within Athletics. Miller is the first person to fill the newly-created position; he works directly with all 24 Blue Jay teams and more than 600 varsity athletes. Since 2017, Miller has served as the Assistant Director of Athletics for Sport Psychology and Counseling at Vermont; he previously had spent two years working with the Catamount men's basketball team as a sport/performance psychology consultant. In the second of those years, Vermont posted a perfect regular season record in the America East and won the conference tournament before falling to Purdue in the NCAA Tournament.

Jennifer M. Whitney, Ph.D., LPC, Counseling Center Director, UNC Greensboro
Dr. Jennifer M. Whitney joined UNC Greensboro in July 2007. She is originally from Ohio and was previously working at the college counseling center at The Ohio State University. She comes with a background in adolescent and adult mental health in a number of diverse settings. Jennifer has a strong personal and professional interest in diversity and multiculturalism, GLBT-QQI concerns, and women's issues. She currently facilitates an Eating Disorders and Body Image Group for women and is a member of the Eating Disorders Treatment Team.

Timothy Silvestri, Ph.D., Director of Counseling Services, Muhlenberg College
Dr. Timothy Silvestri holds a Ph.D. in Counseling Psychology from Lehigh University and completed his psychology residency at the University of Pennsylvania. Tim is a highly competitive athlete who works with college athletes as well as top amateurs, elites, and professionals. His primary approach is to apply neurophysiological principles to practical applications to improve performance, increase resilience, and create healthy, emotionally centered, and joyful athletes.