Depression care you'll actually feel
Convenient, evidence-based care for depression from an expert, for just over $4 a day.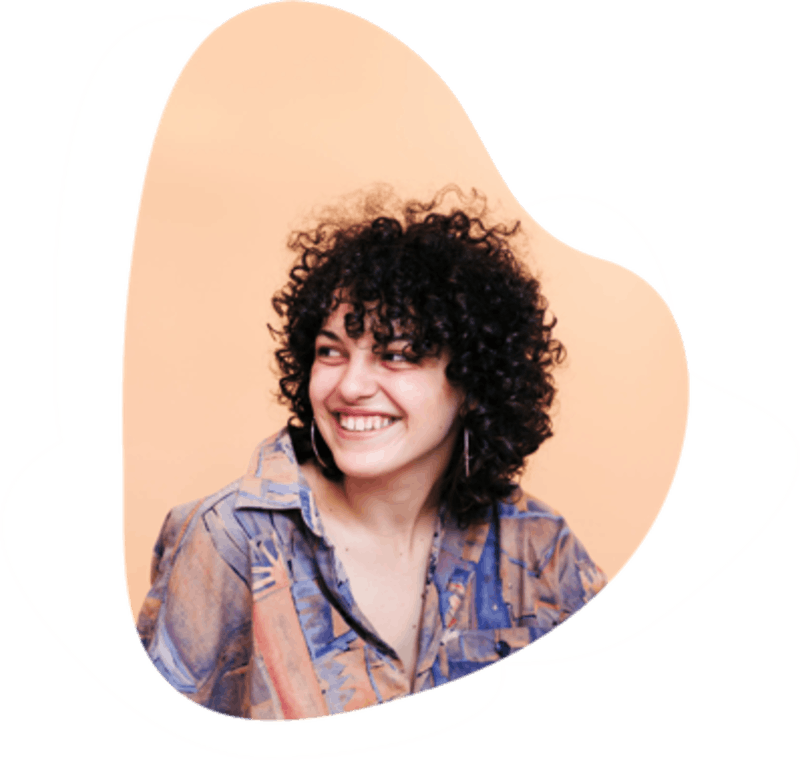 You're in good company
Depression is more common than you'd think, especially in young adults.1
Main signs and symptoms of depression
While common, symptoms of depression can creep up on us and we may not notice how debilitating they've become. Common symptoms include:
Frequently feeling down or irritable on most days
Loss of interest in things you normally enjoy
Difficulty concentrating
Low energy
Change in sleeping and eating patterns
Thoughts of suicide*
*If you are having serious thoughts of ending your life, please call the National Suicide Prevention Hotline at 1-800-273-8255 or call 911.
people experience depression in their lifetime2
Take the Quiz: Do I Have Depression?
Take this quick quiz to find out if you could benefit from care for depression.
Good news! Treatment works
~65% of people will achieve remission within 6 months of starting antidepressants.3
80-90% percent of people with depression eventually respond to treatment.4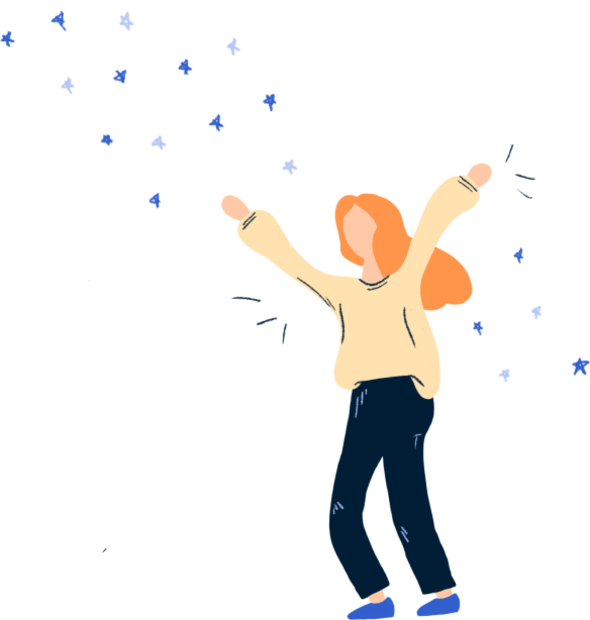 The 'me' that I felt like I had lost is back and she's here to stay.
How it Works
A plan that works, delivered by experts, for a fraction of the cost of traditional care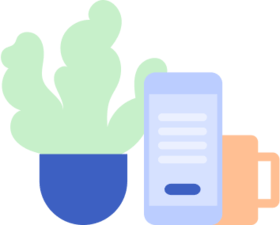 Mantra Care
Psychiatric care and a personalized treatment plan.
HSA/FSA Accepted
Cancel Anytime
1
Take a Free Online Assessment
Let's see exactly what's going on and learn your care options if you become a member. Take it now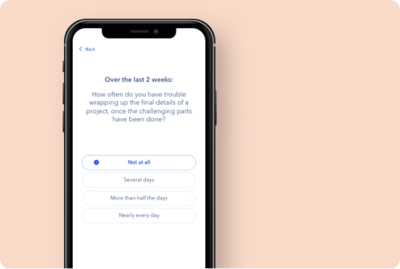 2
Schedule Initial Video Consultation
Once you're a Mantra member, you'll discuss your symptoms and treatment options with your mental health provider via video chat.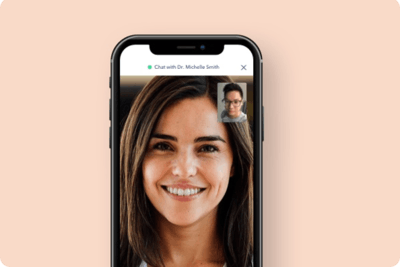 3
Get a Personalized Care Plan
Your provider works with you to develop a personalized care plan that may include medication, therapy and lifestyle changes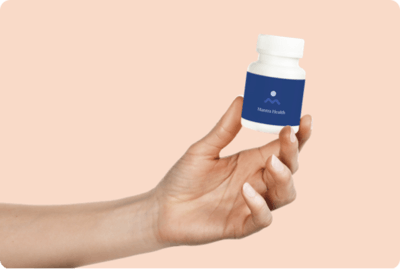 4
Start Getting Better
As a member, you have ongoing access to your provider over messaging, tools to track your progress, and a live video check-in monthly.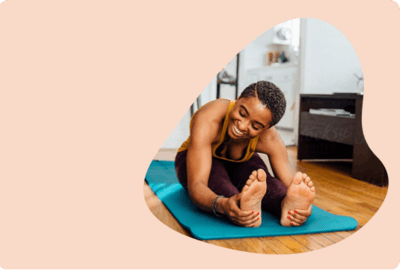 Your Treatment Plan
With Mantra, your provider will work with you to come up with a personalized treatment that works for you. Mantra's treatment plans typically are a thoughtful combination of medication, therapy and lifestyle changes.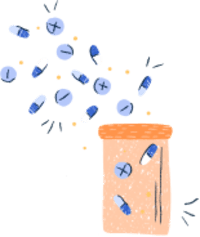 Medication
If medication is right for you, you'll get a monthly personalized medication plan delivered to your door for $30 or pick it up at your local pharmacy using insurance.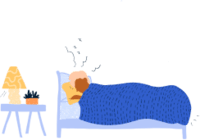 Sleep
Sleep and depression go hand in hand for a lot of people. For people with mild depression, just improving sleep can reverse depressive symptoms.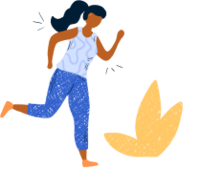 Exercise
Research has shown over and over that exercise helps prevent and treat depression and support long-term happiness. Even just 10 minutes of walking has been shown to boost mood and energy. 5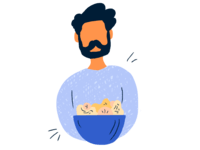 Nutrition
What you eat affects your mood in all sorts of ways. In fact, new research has shown that changing your diet can improve your mood. 6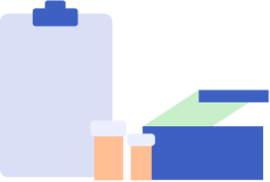 Our Medications
Medical research and guidelines from major medical associations all support the use of medications in the treatment of depression. 7  At Mantra, our clinical leadership team selected the safest and most effective medications with the least amount of side effects to improve mood and get you back to your life. Your provider will support you on the journey to find the right medication for you.
FAQs
Are medications for depression effective?
For depression, medications play a critical role in improving mood so that people can get back to enjoying their lives. Mild depression can be treated with therapy alone. However, if therapy is unavailable, or not working, medications are appropriate. Guidelines suggest that moderate-severe depression be treated with medications (ideally in combination with therapy). SSRIs such as sertraline (Zoloft™), fluoxetine (Prozac™), and escitalopram (Lexapro™) as well as NDRIs such as bupropion (Wellbutrin™) are well-studied and have been proven to be safe and effective in treating depression. 8
How do lifestyle changes help me take control of my depression?
Lifestyle changes, such as improving the way we eat, drink, sleep and exercise, are an important part of the treatment of depression. In fact, negative alterations to sleep, energy level, and appetite are some of the core symptoms of depression and extensive research shows that making positive changes in these habits leads to improved mood. Since many of these habits are part of our daily routines, they can be difficult to change. Mantra can assist you in learning which habits are and aren't healthy and learning tips for achieving durable change.
What does the comprehensive evaluation include?
Digital intake
We use evidence-based scales to assess symptoms of anxiety, depression, and ADHD and provide you with feedback about where you stand and if Mantra is a good fit for you. If we're a fit, we will ask you specific questions regarding your mental health and medical history. We ask these to be comprehensive and accurate as well as to allow you to focus the time with your Mantra provider on your story and your goals.
Video Consult 
This is an online scheduled face-to-face session with a psychiatric specialist. The provider will review your symptom ratings and digital history and focus the session on learning more about your unique story and your goals. They will then discuss treatment options with you.
What should I expect from my first video consult?
Make sure you are in a silent place where you feel comfortable, ideally with WiFi to ensure you have the best connection. Log into your Mantra portal and start a session with your provider who will get to know you better and introduce himself. Your provider will dig into the symptoms that you've reported, ask further questions on your medical history, and discuss treatments options that they think will work for you.
Read more advice from our Chief Medical Officer here
What's included in my Mantra Care membership?
Unlimited Access to a Mental Health Provider
Questions or concerns about your diagnosis, treatment plan, or other goals? Great! We believe it's important to address those concerns. Message your mental health provider anytime and schedule monthly follow up appointments if you'd like to talk live.
Progress tracking
To really know how you're doing, we have to track progress. We'll send you relevant evidence-based scales every month and track your symptoms over time. This is called measurement-based care, and it's been proven to be better than usual care in several studies. Knowing where you are helps both you and your provider know if and when it might be time to alter your treatment plan, which could include increasing or decreasing = medications. 
Research backed lifestyle tips
Medications don't work in a vacuum. That's why every Mantra affiliated provider is screened to help you work on key aspects of your life including sleep, productivity, exercise, nutrition, and relationships. They will also help you discover tools including audio guides, videos, and even products to improve your mental health. There's a lot of noise out there, but rest assured all of our tips are researched and recommended by top psychiatrists. 
Medication plan
If appropriate, Mantra members receive a personalized medication plan that has evidence to help reduce your symptoms. This will be created with your psychiatric provider. While the cost of the actual medications aren't included in your membership, you can choose to pick them up at your local pharmacy using insurance.
Therapy:
Mantra's affiliated providers may utilize evidence-based therapeutic modalities such as motivational interviewing during your treatment. If you receive Mantra's through your university of college, you may be assigned a licensed therapist instead of a psychiatric provider. In this case, you will receive a treatment plan that solely involves therapy.
Why it Works
At Mantra, we've designed a new kind of mental health treatment combining technology, medication, and lifestyle changes to do what matters: help you feel better.
—Ravi Shah, Co-Founder at Mantra Health and Columbia Psychiatrist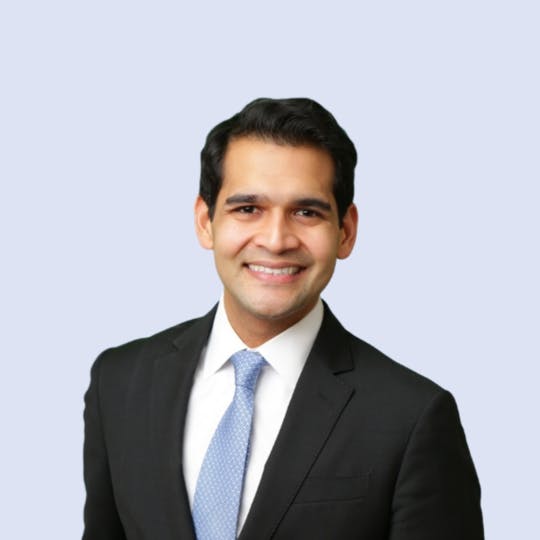 ---